Thanksgiving 2016, 2017, let's continue to move forward hand in hand
25-01-2017
On the morning of January 25, 2017, the multi-functional conference room on the fifth floor was decorated with lights and colors. Employees were jubilant, singing and laughing, and a New Year's party with the theme of Thanksgiving 2016, 2017 Let's continue to move forward hand in hand was solemnly held.

The get-together was kicked off by General Manager Ning's New Year speech; Many wonderful programs prepared by employees of various departments in their spare time pushed the happy atmosphere of the party to a climax one after another. The dance Blue and White Porcelain perfectly integrates classical and art, and uses fans and chairs to deduce classical and handsome dance for everyone.The song Sailor is a classic inspirational song, singing the voice of most young people who struggle for life and dreams, and leading the chorus at the party. Singing and dancing Gong Xi Fa Cai, the appearance of the big head doll with funny color aroused everyone's laughter, and the dancers danced hard with the laughter of everyone, and the party ended.
The whole get-together is cheerful, warm, relaxed, active, peaceful and festive, which fully demonstrates the spirit of unity, cooperation and progress of all staff of Dongfei Special Steel and Dongming Mould, and achieves the good effect of enhancing collective cohesion and creating a harmonious company. We are determined to devote ourselves to the work in the coming year with a hundred times of energy.
Host on the stage
Morale Display Link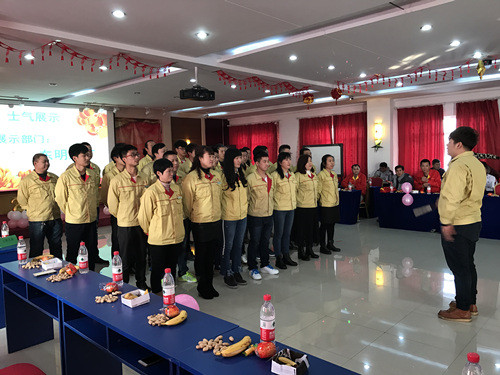 Game Link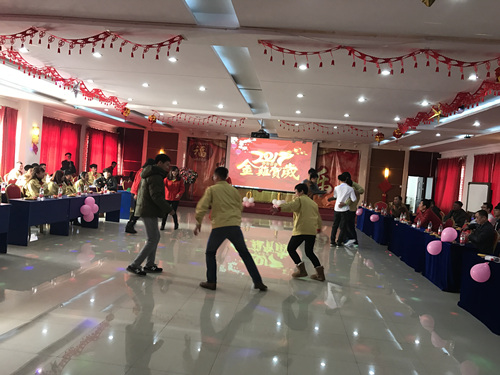 Dance 《青花瓷》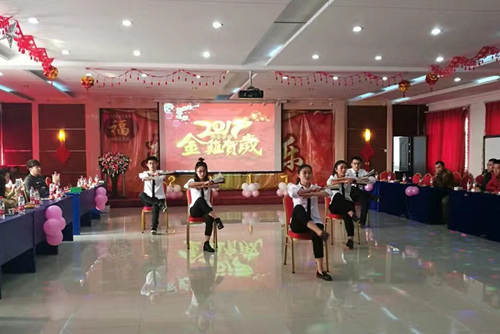 The song《水手》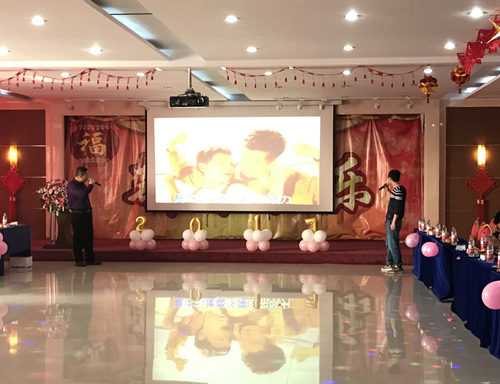 Song and Dance《恭喜发财》