1.6582 SNCM439 4340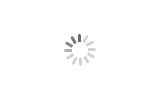 1.6582 SNCM439 4340
1.6582 SNCM439 4340 General hot work die steel with good machinability,to be made die casting mold,extrusion and injection mold and ejector pins,ejector sleeve,punches,block gauge,measuring tools.
High wear resistance,high toughness,small deformation caused by heat treatment.
Have a high and uniform hardness after heat treatment,heat resisting,resistance to high temperature oxidation,good toughness,machinability and weldability.
Annealing ≤HB255,pre-hardened HRC 40-46/HRC50-55.
General Information:
4340is another alloy which displays superior mechanical properties. This material is available in the Annealed or Quenched and Tempered conditions. 4340 is used many industries including oil and gas exploration, gear manufactring etc.
Comparable Standards:
| | | | |
| --- | --- | --- | --- |
| AISI/SAE | DIN | W.Nr. | JIS |
| 4340 | 34NiCrMo6 | 1.6582 | SNCM439 |
Chemical Analysis (%):
| | | | | | | | |
| --- | --- | --- | --- | --- | --- | --- | --- |
| C | Mn | Si | Cr | Ni | Mo | P | S |
| 0.37-0.44 | 0.50-0.80 | 0.17-0.37 | 0.60-0.90 | 1.25-1.65 | 0.15-0.25 | ≤0.035 | ≤0.040 |
Delivery Specification and Technical Condition
Coil
Size

mm

Tolerance

mm

Ovality

mm

Φ1.5-Φ3.0

±0.01

≤0.01

Φ3.1-Φ6.0

±0.015

≤0.015

Φ6.1-Φ16.0

±0.018

≤0.018

Φ16.1-Φ20.0

±0.02

≤0.020

Φ20.1-Φ25.0

±0.03

≤0.030
Cold Drawing Round Bar
Size

mm

Tolerance

mm

Straightness

mm/m

Ovality

mm

Φ2.0-Φ4.0

±0.01

≤0.50

≤0.01

Φ4.1-Φ6.0

±0.015

≤0.70

≤0.015

Φ6.1-Φ13.0

±0.02

≤0.70

≤0.02

Φ13.1-Φ18.0

±0.025

≤0.70

≤0.025

Φ18.1-Φ25.0

±0.030

≤0.70

≤0.03

Φ25.1-Φ50.0

±0.05

≤0.70

≤0.05
Centerless Grinding Round Bar (Annealing condition)
Size

mm

Tolerance

mm

Straightness

mm/m

Ovality

mm

Φ2.0-Φ4.0

±0.01

≤0.50

≤0.01

Φ4.1-Φ6.0

±0.01

≤0.50

≤0.01

Φ6.1-Φ13

±0.01

≤0.50

≤0.01

Φ13.1-Φ18.0

±0.015

≤0.50

≤0.015

Φ18.1-Φ25.0

±0.015

≤0.50

≤0.015

Φ25.1-Φ35.0

±0.02

≤0.50

≤0.02

Φ35.1-Φ50.0

±0.03

≤0.50

≤0.03
Centerless Grinding Round Bar (Pre-hardened condition)
Size

mm

Tolerance

mm

Straightness

mm/m

Ovality

mm

Φ1.5-Φ4.0

±0.01

≤0.50

≤0.01

Φ4.1-Φ6.0

±0.01

≤0.50

≤0.010

Φ6.1-Φ13.0

±0.01

≤0.50

≤0.01

Φ13.1-Φ18.0

±0.015

≤0.50

≤0.015

Φ18.1-Φ25.0

±0.015

≤0.50

≤0.015

Φ25.1-Φ35.0

±0.02

≤0.50

≤0.02

Φ35.1-Φ50.0

±0.03

≤0.50

≤0.03
Peeling Round Bar
Size

mm

Tolerance

mm

Straightness

mm/m

Ovality

mm

Φ5.0-Φ13.0

±0.04

≤0.60

≤0.04

Φ13.1-Φ20.0

±0.04

≤0.70

≤0.04

Φ20.1-Φ35.0

±0.5

≤0.70

≤0.05

Φ35.1-Φ60.0

±0.06

≤0.80

≤0.06

Φ60.1-Φ80.0

±0.07

≤0.80

≤0.07

Φ80.1-Φ120.0

±0.08

≤1.00

≤0.08
Delivery hardness
quenched & tempered 26-32HRC
annealed condition ≤255HB
<img src="https://img.waimaoniu.net/2326/2326-202104251003154352.jpg" style="width: 800px;" width="800" border="0" vspace="0" title="annealing≤255HB 4340""/>