52100 100Cr6 SUJ2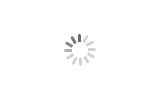 52100 100Cr6 SUJ2
52100 100Cr6 SUJ2 General cold work die steel with good machinability,to be made die casting mold,extrusion and injection mold and ejector pins,ejector sleeve,punches,block gauge,measuring tools.
High wear resistance,high toughness,small deformation caused by heat treatment.
Have a high and uniform hardness after heat treatment,heat resisting,resistance to high temperature oxidation,good toughness,machinability and weldability.
Annealing ≤HB255,pre-hardened HRC 40-46/HRC50-55.
Products:
Have good comprehensive performance. have the high and uniform hardness after quenched and tempered. Have good performance in cutting and processing after spheroid annealing.
Application:
Used for general plastic mould, automobile, machine tool bearings, ball, roller, shaft sleeve, guide pin,guide pin bushing
Comparable Standards:
| | | | |
| --- | --- | --- | --- |
| AISI/SAE | DIN | JIS | GB |
| 52100 | 100Cr6 | SUJ2 | GCr15 |
Chemical Composition
| | | | | | | | |
| --- | --- | --- | --- | --- | --- | --- | --- |
| C | Si | Mn | P | S | Cr | Ni | Cu |
| 0.95-1.05 | 0.15-0.35 | 0.25-0.45 | ≤0.025 | ≤0.025 | 1.4-1.6 | ≤0.25 | ≤0.25 |
Delivery Specifications:
Diameters: from 6mm to 25mm
Length:200-600mm
Hardness layer:0.5-2mm
Delivery hardness
High frequency:58-62HRC
<img src="https://img.waimaoniu.net/2326/2326-202104251003154352.jpg" style="width: 800px;" width="800" border="0" vspace="0" title="Bearing steel 52100""/>