ASTM D2 DIN 1.2379 JIS SKD11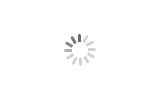 ASTM D2 DIN 1.2379 JIS SKD11
ASTM D2 DIN 1.2379 JIS SKD11 General cold work die steel with good machinability,to be made die casting mold,extrusion and injection mold and ejector pins,ejector sleeve,punches,block gauge,measuring tools.
High wear resistance,high toughness,small deformation caused by heat treatment.
Have a high and uniform hardness after heat treatment,heat resisting,resistance to high temperature oxidation,good toughness,machinability and weldability.
Annealing ≤HB255,pre-hardened HRC 40-46/HRC50-55.
Chemical Composition
Sort

Steel Grade

Chemical Composition,%

C

Si

Mn

P

S

Cr

Ni

Mo

Plastic Mold Steel

M50C

0.47-0.53

0.17-0.37

0.5-0.8

≤0.03

≤0.03

——

——

——

P20

0.36-0.42

0.2-0.8

0.6-1.2

≤0.025

≤0.015

1.4-2

——

0.3-0.55

P768R

0.36-0.42

0.2-0.8

1-1.5

≤0.025

≤0.015

1.4-2

0.8-1.2

0.3-0.55

P166R

0.35-0.45

≤1

≤0.8

≤0.025

≤0.015

12-14

——

——

Cold Work Steel

D2

1.4-1.6

0.1-0.6

0.1-0.6

≤0.03

≤0.03

11-13

——

0.7-1.2

SKD11

1.4-1.6

≤0.4

≤0.6

≤0.03

≤0.03

11-13

——

0.8-1.2

O1

0.85-1

0.1-0.5

1-1.4

≤0.03

≤0.03

0.4-0.7

——

——

Hot Work Steel

H13

0.32-0.45

0.8-1.25

0.2-0.6

≤0.03

≤0.03

4.75-5.5

——

1.1-1.75

High Speed Tool Steel

M2

0.8-0.9

0.2-0.45

0.15-0.4

≤0.03

≤0.015

3.8-4.4

——

4.5-5.5
| | | | |
| --- | --- | --- | --- |
| V | W | Cu | Cu+Ni |
| —— | —— | ≤0.3 | ≤0.55 |
| —— | —— | ≤0.3 | ≤0.55 |
| —— | —— | ≤0.3 | —— |
| —— | —— | ≤0.3 | ≤0.55 |
| 0.5-1.1 | —— | —— | ≤0.75 |
| 0.2-0.5 | —— | ≤0.3 | ≤0.55 |
| ≤0.3 | 0.4-0.6 | —— | ≤0.75 |
| 0.8-1.2 | —— | —— | ≤0.75 |
| 1.75-2.2 | 5.5-6.75 | ≤0.3 | ≤0.55 |
Delivery Hardness
Steel Grade

Hardness HB(HRC)

Quenched and Tempered Condition

Annealed Condition(Normal ized)

M50C

——

200-245HB

P20

285-330HB(30-36HRC)

≤235HB

P768R

285-330HB(30-36HRC)

≤235HB

P166R

285-330HB(30-36HRC)

≤229HB

D2

——

≤235HB

SKD11

——

≤235HB

O1

——

≤235HB

H13

——

≤235HB

M2

——

≤255HB