Drill Rod D2/1.2379/SKD11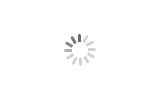 Drill Rod D2/1.2379/SKD11
Drill Rod D2/1.2379/SKD11 General cold work die steel with good machinability,to be made die casting mold,extrusion and injection mold and ejector pins,ejector sleeve,punches,block gauge,measuring tools.
High wear resistance,high toughness,small deformation caused by heat treatment.
Have a high and uniform hardness after heat treatment,heat resisting,resistance to high temperature oxidation,good toughness,machinability and weldability.
Annealing ≤HB255,pre-hardened HRC 40-46/HRC50-55.
DELIVERY : HEAT TREATMENT ANNEALED 219 / 250HB
SURFACE FINISHING : CENTERLESS GROUND Ra 0.8um
DIAMETERS : FROM 1mm TO 40mm
DIAMETER TOLERANCE : AS PER DIN 175 OR EQUIVALENT ISO h9 .
AS PER REQUIREMENT WITH TOLERANCES h 8 OR h 7
DELIVERY LENGTHS: FROM 1METER TO 3 METERS
QUALITY : HIGH PRECISION EN SIZES ; OPTIMAL MACHINABILITY ON ANNEALEAD STATUS; DEFECTS AND DECABURISATION FREE ; EXCELENT FINISHING AND STRAIGHTNESS.
Properties :
Chromium - vanadium alloyed cold work tool steel with high wear resistance,high edge holding properties,simple heat treatment, good machinability and toughness properties, bright ground and polished.
Applications :
Silver steel for guiding pins, small tools and structural parts in precision mechanics, button type drills and jagged bits,screw taps, milling cutters, broaching tools, piercing punches, ejector pins, twist drills, punches and taps, surgical inst-ruments, reamers, countersinks, dowels, engraving tools, metal cutting saws, axles and shafts, toothed drills, scraping tools, gear cutters, mortice, wood chisels, guide rods.
Heat Treatment :
Annealing:710 - 750 °C
Hardness after annealing:Max. 220 HB
Stress relieving:Approx. 650 °C
Hot forming:1050 - 850 °C
Hardening:780 - 810 °C or 810 - 840 °C
Quenching media:780 - 810 °C, Water
810 - 840 °C, Oil ( up to 15 mm diameter )
Hardness after quenching:64 - 66HRC
Hardness after tempering:
| | | | |
| --- | --- | --- | --- |
| 100°c | 200°c | 300°c | 400°c |
| 64HRC | 62HRC | 57HRC | 51HRC |
<img src="https://img.waimaoniu.net/2326/2326-202104251003154352.jpg" "width: 800px;" width="800" border="0""0" vspace="0" title="prehardened steel 1.2210 pre-hardened58-64HRC""/>