Drill Rods W1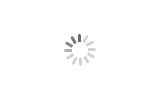 Drill Rods W1
Drill Rods W1 General hot work die steel with good machinability,to be made die casting mold,extrusion and injection mold and ejector pins,ejector sleeve,punches,block gauge,measuring tools.
High wear resistance,high toughness,small deformation caused by heat treatment.
Have a high and uniform hardness after heat treatment,heat resisting,resistance to high temperature oxidation,good toughness,machinability and weldability.
Annealing ≤HB255,pre-hardened HRC 40-46/HRC50-55.
PRODUCT : DIN X40CrMoV5-1/1.2344/ AISI/ASTM H13/JIS SKD61

ALLOY TOOL STEEL FOR HOT WORKING
CHEMICAL COMPOSITION:
C:0.35-0.42; Si:0.80-1.20;Mn:0.25-0.50;P ≤0.030;S≤0.020;Cr:4.80-5.50;Mo:1.20-1.50;V:0.85-1.15
DELIVERY : HEAT TREATMENT ANNEALED ≤235 HB
SURFACE FINISHING : COLD DRAWING OR CENTERLESS GROUND
DIAMETERS : FROM 2mm TO 120mm
DIAMETER TOLERANCE : ISO h7,h8, h9 ,h10
DELIVERY LENGTHS: 1000-6000mm OR AS PER CUSTOMER'S REQUSET
STRAIGHTNESS:0.5MM/M
QUALITY : HIGH PRECISION SIZES ; OPTIMAL MACHINABILITY ON ANNEALEAD STATUS; DEFECTS AND DECABURISATION FREE ; EXCELENT FINISHING AND STRAIGHTNESS.
HEAT TREATMENT: QUENCHED IN 1030-1050℃, TEMPERED MORE THAN TWICE IN 580-620℃
PROTECTION: SLIGHT RUST PROOF OIL
PACKAGING: MAX 1000KGS WITH CORRECT PACKAGING TO AVOID CONTACTS WITH WATER AND HUMIDITY, BARS WITH OIL PROTECTED AND IN WOODEN CASE WITH CORRECT STICKER IDENTIFICATION WITH ALL MATERIALS DETAILS IN THE STICKER