FDAC Prehardened Steel H13+S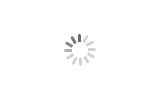 FDAC Prehardened Steel H13+S
FDAC Prehardened Steel H13+S General cold work die steel with good machinability,to be made die casting mold,extrusion and injection mold and ejector pins,ejector sleeve,punches,block gauge,measuring tools.
High wear resistance,high toughness,small deformation caused by heat treatment.
Have a high and uniform hardness after heat treatment,heat resisting,resistance to high temperature oxidation,good toughness,machinability and weldability.
Annealing ≤HB255,pre-hardened HRC 40-46/HRC50-55.
Steel Grade: 1.2344+S/ FDAC / H13+S
Standard: AISI, ASTM, DIN, JIS
Place of Origin: Liaoning, China
Brand Name: DONGFEI
Model Number: 1.2344+S/ FDAC / H13+S
Technique: cold drawn, quenched&tempered
Application: Tool Steel Bar
Alloy Or Not: Is Alloy
Special Use: Mold Steel
Type: Alloy Steel Bar
Tolerance: ±1%
Grade: h7 h8 h9 h10 h11
Delivery condition: cold drawn,ceterless grinding,Q+T
Processing Service: Cold drawn,Grinding,Peeling,Heat treat ment
Supply Ability
Supply Ability: 1000000 Kilogram/Kilograms per Month
Packaging & Delivery
Packaging Details
PACKING: Bundles 1000 kg. Max. Wrapped with plastic foils plus plastic hessyan and 3 plastic straps. Bars must be coated with slightly rustproof oil. Material must be packed on wooden cases suitable for sea travel.
Port dalian port
General Information:
Very good retentively of hardness and toughness at elevated temperatures. Compression strength is very good and it is insensitive to thermal shocks. Wear resistance is better than 2343. Good mechanical property in the quenched and tempered condition.
Comparable Standards:
| | | |
| --- | --- | --- |
| AISI/SAE | W.Nr. | JIS |
| H13+S | 1.2344+S | FDAC |
Chemical Analysis (%):
| | | | | | | | |
| --- | --- | --- | --- | --- | --- | --- | --- |
| C | Si | Mn | P | S | Cr | Mo | V |
| 0.33-0.42 | 0.80-1.20 | 0.55-0.75 | ≤0.030 | 0.15-0.30 | 4.80-5.50 | 1.20-1.60 | 0.35-0.80 |
Delivery Specification and Technical Condition
Coil
Size

mm

Tolerance

mm

Ovality

mm

Φ1.5-Φ3.0

±0.01

≤0.01

Φ3.1-Φ6.0

±0.015

≤0.015

Φ6.1-Φ16.0

±0.018

≤0.018

Φ16.1-Φ20.0

±0.02

≤0.020

Φ20.1-Φ25.0

±0.03

≤0.030
Cold Drawing Round Bar
Size

mm

Tolerance

mm

Straightness

mm/m

Ovality

mm

Φ2.0-Φ4.0

±0.01

≤0.50

≤0.01

Φ4.1-Φ6.0

±0.015

≤0.70

≤0.015

Φ6.1-Φ13.0

±0.02

≤0.70

≤0.02

Φ13.1-Φ18.0

±0.025

≤0.70

≤0.025

Φ18.1-Φ25.0

±0.030

≤0.70

≤0.03

Φ25.1-Φ50.0

±0.05

≤0.70

≤0.05
Centerless Grinding Round Bar (Annealing condition)
Size

mm

Tolerance

mm

Straightness

mm/m

Ovality

mm

Φ2.0-Φ4.0

±0.01

≤0.50

≤0.01

Φ4.1-Φ6.0

±0.01

≤0.50

≤0.01

Φ6.1-Φ13

±0.01

≤0.50

≤0.01

Φ13.1-Φ18.0

±0.015

≤0.50

≤0.015

Φ18.1-Φ25.0

±0.015

≤0.50

≤0.015

Φ25.1-Φ35.0

±0.02

≤0.50

≤0.02

Φ35.1-Φ50.0

±0.03

≤0.50

≤0.03
Centerless Grinding Round Bar (Pre-hardened condition)
Size

mm

Tolerance

mm

Straightness

mm/m

Ovality

mm

Φ1.5-Φ4.0

±0.01

≤0.50

≤0.01

Φ4.1-Φ6.0

±0.01

≤0.50

≤0.010

Φ6.1-Φ13.0

±0.01

≤0.50

≤0.01

Φ13.1-Φ18.0

±0.015

≤0.50

≤0.015

Φ18.1-Φ25.0

±0.015

≤0.50

≤0.015

Φ25.1-Φ35.0

±0.02

≤0.50

≤0.02

Φ35.1-Φ50.0

±0.03

≤0.50

≤0.03
Peeling Round Bar
Size

mm

Tolerance

mm

Straightness

mm/m

Ovality

mm

Φ5.0-Φ13.0

±0.04

≤0.60

≤0.04

Φ13.1-Φ20.0

±0.04

≤0.70

≤0.04

Φ20.1-Φ35.0

±0.5

≤0.70

≤0.05

Φ35.1-Φ60.0

±0.06

≤0.80

≤0.06

Φ60.1-Φ80.0

±0.07

≤0.80

≤0.07

Φ80.1-Φ120.0

±0.08

≤1.00

≤0.08
Delivery hardness
Annealed condition ≤ 235HB
Quenched & tempered condition: 36-40HRC or 38-42HRC