Heat-resisting steel SUH3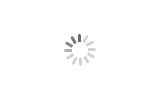 Heat-resisting steel SUH3
General cold work die steel with good machinability,to be made die casting mold,extrusion and injection mold and ejector pins,ejector sleeve,punches,block gauge,measuring tools.
High wear resistance,high toughness,small deformation caused by heat treatment.
Have a high and uniform hardness after heat treatment,heat resisting,resistance to high temperature oxidation,good toughness,machinability and weldability.
Annealing ≤HB187,pre-hardened HRC 28-32.
PRODUCT : DIN X45CrSi9/1.4718 JIS SUH1/ GB 4Cr9Si2
HEAT-RESISITING STEEL (gas valve steel)
CHEMICAL COMPOSITION:
C : 0.35-0.45; Mn:MAX 0.70 ; Si :1.90-2.60 ; P: MAX. 0,035; S: MAX. 0,030 ; Cr :9.0-10.5; Ni: MAX0.60;Mo:0.70-0.90
DELIVERY CONDITION :
1. ANNEALED CONDITION MAX269HB
2.QUENCHED & TEMPERED 26-32HRC
DIAMETERS : FROM 2mm TO 40mm
DIAMETER TOLERANCE : AS PER DIN 175 OR EQUIVALENT ISO h9 .
AS PER REQUIREMENT WITH TOLERANCES h 8 OR h 7
DELIVERY LENGTHS: FROM 1METER TO 6 METERS
Properties :
Heat resisting, resistance to high temperature oxidation, good toughness, machinability and weldability
Applications :
To be made inlet valves on the internal combustion engine and exhaust valve on the light load engine
Process Flow
<img src="https://img.waimaoniu.net/2326/2326-202104251003154352.jpg" style="width: 800px;" width="800" border="0" vspace="0" title="Heat-resisting steel""/>